Nine million mangrove trees – one of the fastest growing trees in the world – will be planted by 2030 as part of the Restore Kenya project at Mida Creek, located in the Malindi-Watamu Biosphere Reserve, a UNESCO recognised coastal gem.
World-leading agritech companies, FarmLab and Restore have joined forces to verify large-scale environmental projects, and help share the story of nature-based solutions.
The partnership has kicked off with a 900-hectare mangrove reforestation pilot project in Kenya, with a goal to plant 300,000 trees by the end of 2023, and nine million by 2030.
The Restore Kenya project delivers unmatched levels of geotagged and timed data and caters to the surging demand from world-leading companies to prove Environmental, Social and Governance (ESG) commitments through top-tier environmental projects.
FarmLab's military-grade environmental testing technology operates offline – a key enabler for the Restore Kenya project to map, log and store large amounts of rich data, including photographs of every tree planted in the remote coastal community of Mida Creek, Kenya.
California-born company, Restore employed a tech stack model, featuring FarmLab and other tech solutions, to equip its planters with the tools to collect extensive data points for the project, which is then stored on smart contracts on the Novus blockchain.
The Restore Kenya project is part of its global network of verified social-environmental projects that will be hosted on Restore's online marketplace, which provides impact investment funds with key metrics to both investors and projects to prove traceability and accountability.
The marketplace will be live in September 2023, enabling users, such as corporate brands to search for projects that fit their needs, campaign budgets and share a common narrative.
FarmLab CEO and Founder, Sam Duncan said the Restore Kenya project aligns closely with FarmLab's #1millionbillion mission, to help 1 million farmers sequester 1 billion tonnes of C02 from the atmosphere by 2025, which he said, they're on track to meet.
"We are enabling the industry with this layer of integrity that will have a long-lasting impact, by providing a common dataset that's auditable, transparent and tells the stories about nature and the environment," said Sam.
FarmLab's versatile and data agnostic reporting tool can measure all forms of natural capital (with soil, plant and water testing) for its users, like Restore to prove the intended environmental outcomes of such projects, for example, whether carbon sequestration is in fact successful.
"You don't just plant a tree and claim the carbon, you have to measure the progress. It's about quantifying the data, and coming back to the same spot where the tree was planted and sharing that story," explained Sam.
"It's the telling of the story that helps a project manager gain interest and get it paid for by the community, and this allows brands to play their part in corporate social responsibility."
"FarmLab's technology is like the pen and paper that the story is written with. Restore tech are writing that story, and FarmLab is helping to bring it to the world."
"Data is just as valuable for production as it is for sustainability purposes," Sam explained – an idea that helped bring FarmLab and Restore together.
Restore Co-Founder and VP of Sustainability, Brian Maisenbacher said, "When I met with FarmLab, there was great synergy and excitement about what they were doing."
"Our projects are focused on co-benefits at the core of everything we do. We take a holistic approach when we look at the needs of a region we are working in, and create solutions that facilitate capacity building for the local people we work with.
"ESG focused companies need good data for their audits to transparently show the impact they are creating as a company. Restore is focused on providing that data to the world's top brands through real projects that are truly impactful for the planet and the people involved."
"FarmLab's tech capabilities are remarkable. Its military-grade and rugged in-field components really appealed to us for our training needs and its ability to work offline to ensure reliability in remote areas.
"We're working towards creating an app that helps train users, works offline, and is easily understood intuitively with built-in tutorials and reminders for those on the ground planting trees," explained Brian.
"FarmLab also reskinned their application for us to accommodate the data collection for trees and we've discovered more improvements we're going to make together.
The joint efforts of FarmLab and Restore is set to redefine the landscape with a new standard for verified environmental projects.
With further enhancements underway and support from FarmLab, Restore will be able to reduce its costs associated with training to ensure project implementation remains economically viable for organisations involved in large-scale environmental initiatives.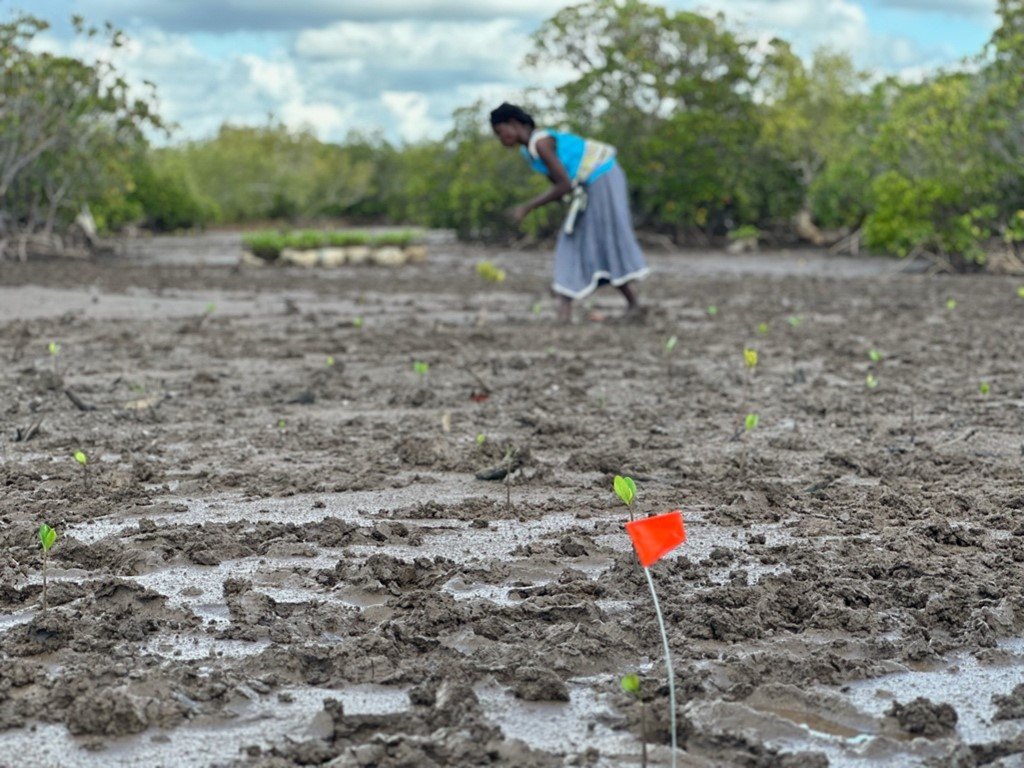 "We're coming up with solutions to address storage, usability, and compressing the data to make it smaller without diminishing the quality and transparency."
"The level of customer service we've received from FarmLab has been top-notch, with great in-field support, a high level of communications and a shared passion for our project."
The breakthrough market offering builds upon FarmLab's former work with Canadian-French natural-capital project developer, PUR Projet and a well-known global fashion house, to prove the sustainability of its sourced wool.
FarmLab helped to collect and verify soil samples for PUR Projet using its network of samplers for a series of soil carbon pilot projects in the New England region of NSW, to support the designer brand in souring and verifying sustainable fibres from Australian wool growers.
Get in touch with the FarmLab team here, and learn more about the Restore Kenya project here.